This is a Winsor McCay print we have in the drawing room of our home studio. Selah came up with the painted pattern on the wall behind it (combining a couple of different stencils).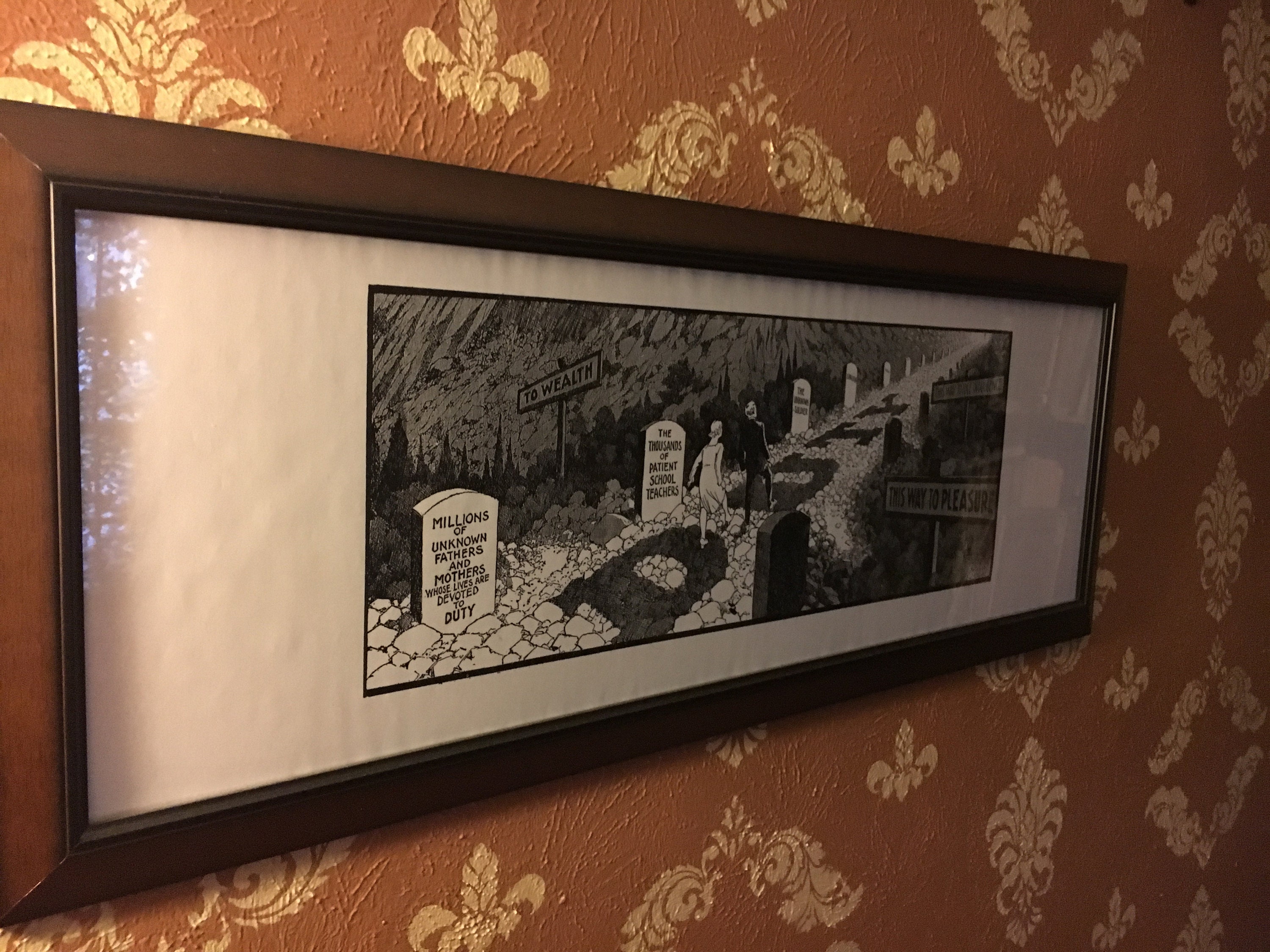 At first, we put it up just to be slightly obnoxious. Like, how dare we put a piece of art in our home depicting a couple heading up a path that passes the grave of Lincoln and culminates in a cross???
But ever since we named our company "Pathway Comics," it's taken on a much more serious tone to me. In fact, the original ironic intent has dropped away. Now, I see at as simply a personal challenge. And it never fails to inspire me. Here's the piece in detail! See you next time!